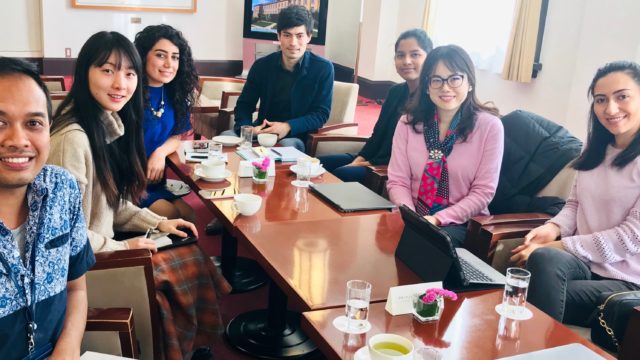 KUIEC members had a meeting with Mr. Dimitri Akimura, who is the representative of Tokyo Tech Startups & new Startup Kansai Community.
We were from Sri Lanka, Kurdish, Azerbaijan, China,Indonesia, and Japan had an international time with Mr. Dimitri, a half of Greek and Japanese.
We realized we can collaborate in various ways,like our biggest event Japan Hackathon. It was very exciting and meaningful time.