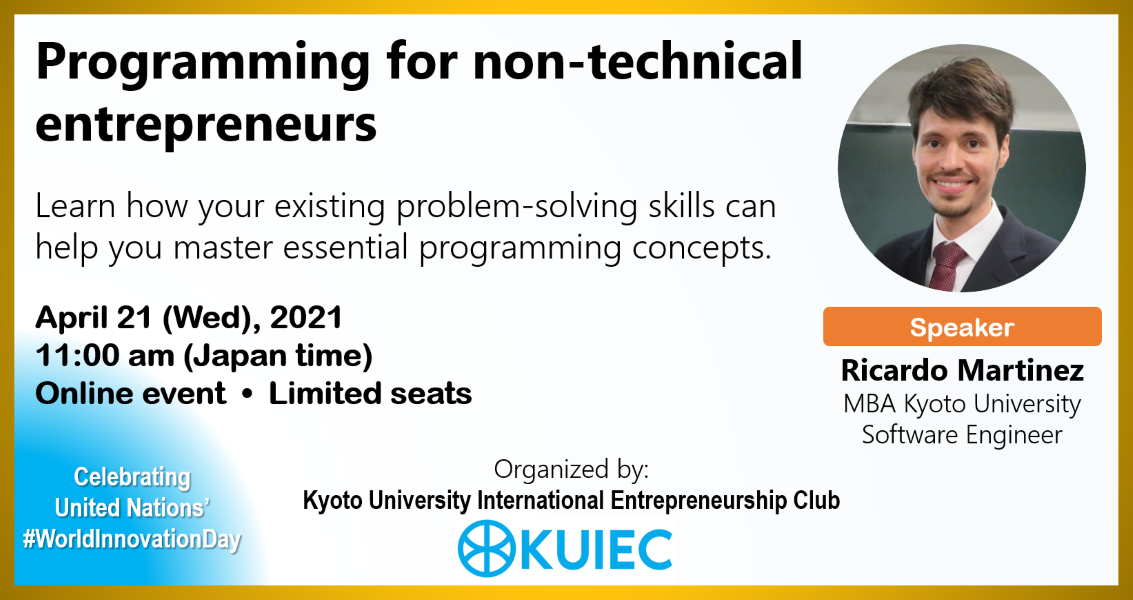 We celebrated United Nations' World Creativity and Innovation Day by hosting an online webinar on Programming for non-technical entrepreneurs, led by Ricardo Martinez, who is an MBA graduate from Kyoto University & software engineer with 6+ years of experience in the IT consulting industry.
In this beginner-friendly session, we could take a closer look at the world of software development and learn how our existing problem-solving skills can help us master essential programming concepts.
Have you ever thought of a great startup idea for which you wished you could build a software prototype by yourself? If you're an entrepreneur with a non-technical background, demystifying programming concepts with real life examples can be a great first step towards understanding the foundations of software products.
Stay tuned for updates and join us in our next club meetup!